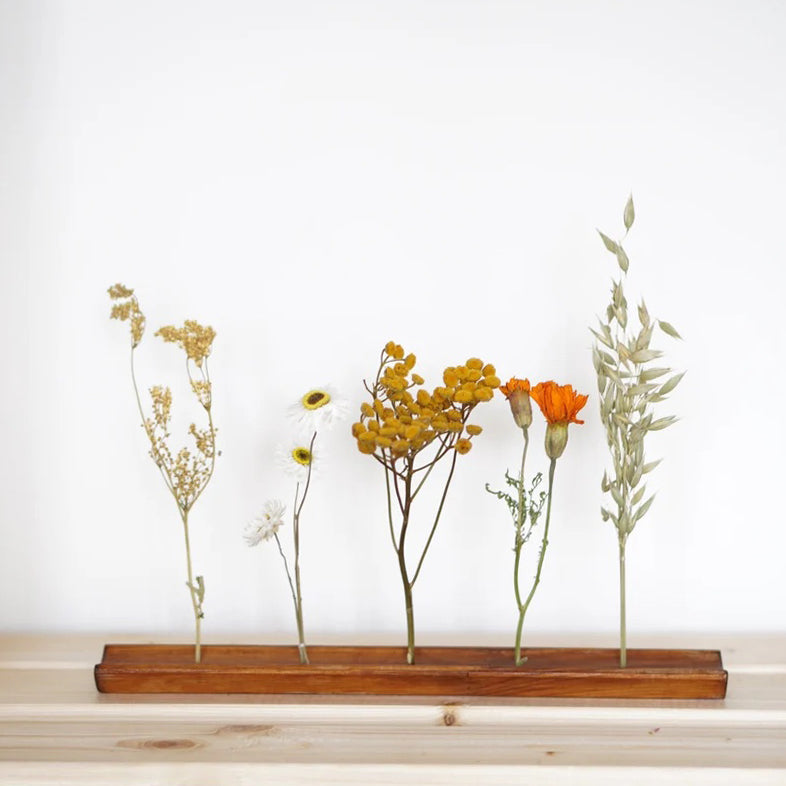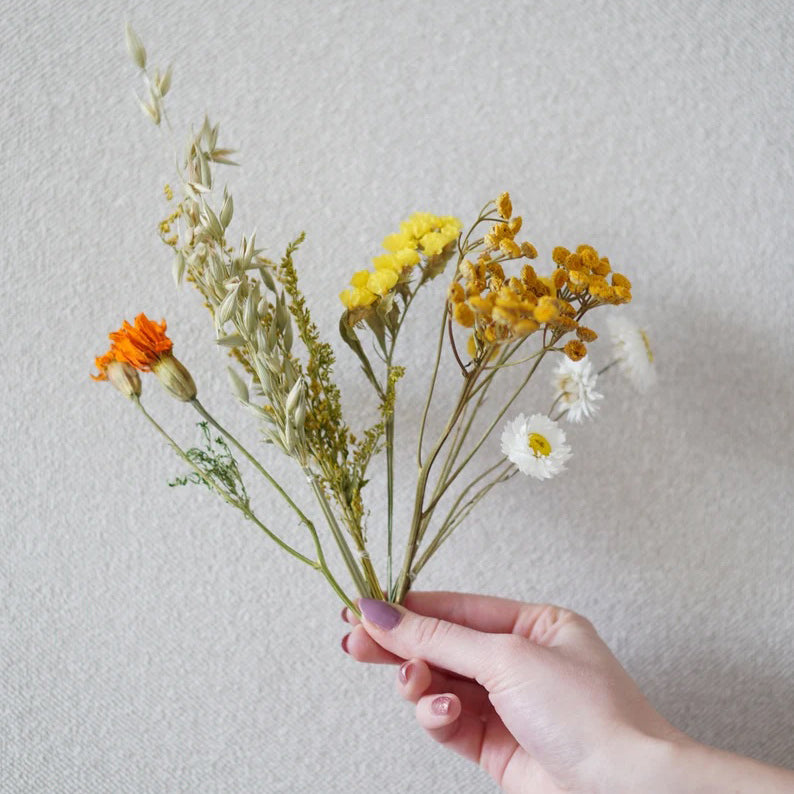 Dried & Preserved Flowers With Wood Base
Handmade in Latvia
100% sustainable and eco-friendly
Size:
Length - 30cm
Width - 5cm
Height - approx 14cm
Sizes and flower types may vary slightly because it is 100% homegrown and handmade.

Style: 
Rustic Home Decor 
Gift

Materials:
Yellow limonium, white helipterium, craspedia, goldenrod, tansy, wood

Care:
Dried flowers are best stored at a humidity of 60-80%, avoiding too dry or damp air, protect from direct sunlight. The dried flowers are fragile, be gentle when placing them in the bar

Shipping:
These unique bouquets are preserved and assembled by hand; please allow 5-10 working days shipping time

Note:
Photos are shot in natural light to showcase true colors. However, the colors on your screen may differ slightly.

Click on the Whatsapp icon button if you require any assistance
Every handmade purchase you make supports talented artisans behind the scenes – Happy Shopping!