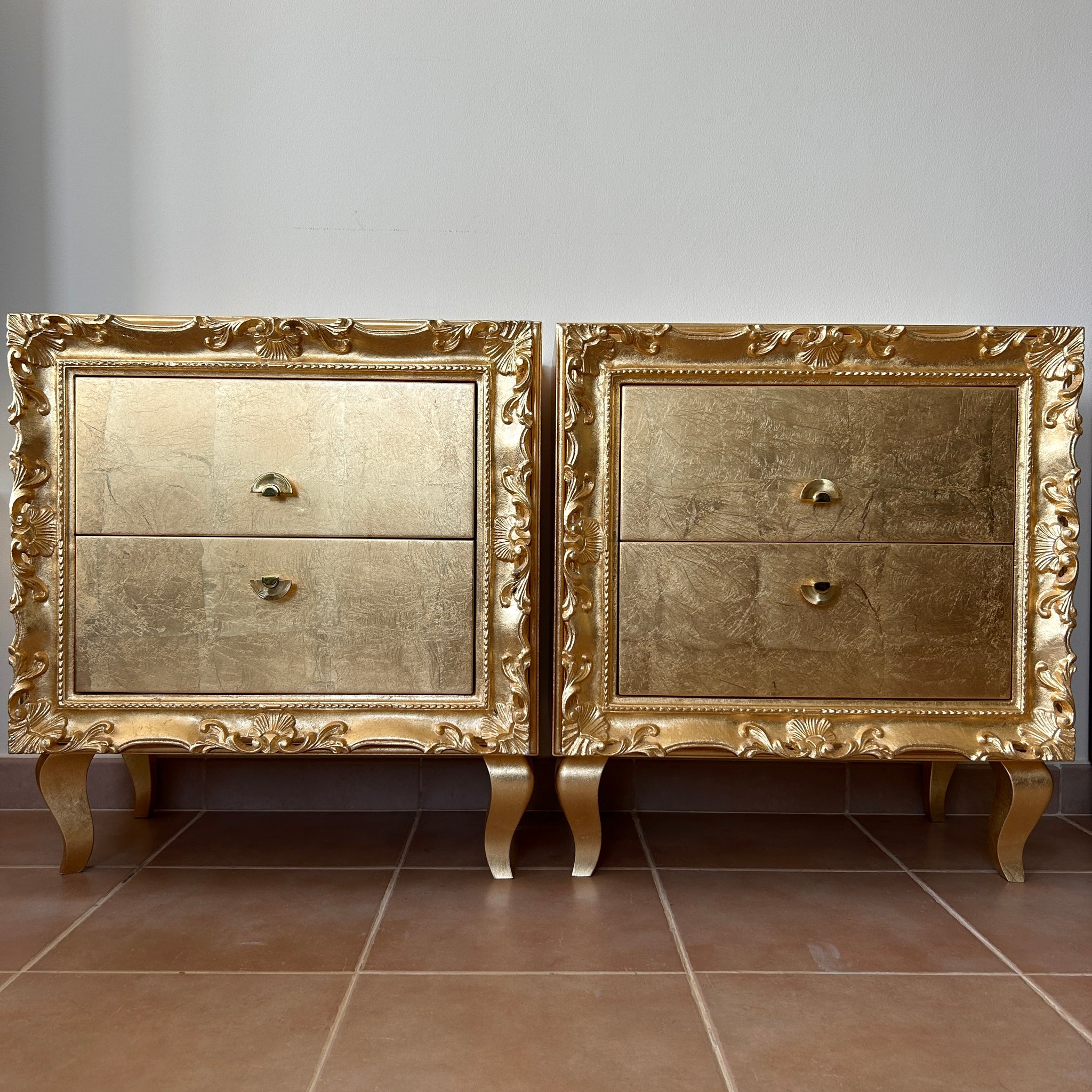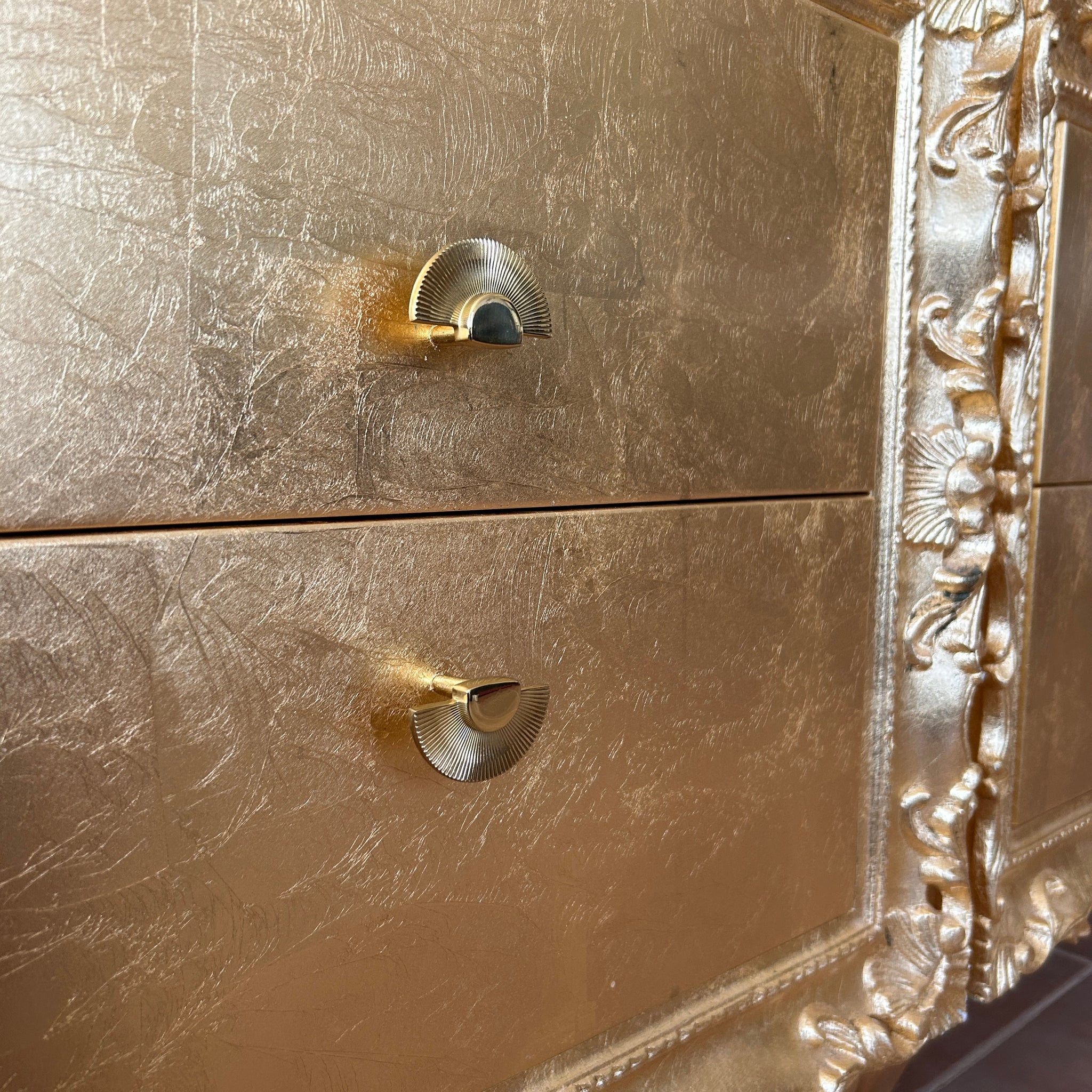 Gold Baroque Side Table Set
Set of two baroque style restored side/end tables with brass handles.
 
This vintage/preloved set was thoroughly cleaned then top coated for durability. We changed the handles to these new brass fan handles to make them look more unique and interesting.
They would be great styled in a bedroom or lounge area.  
Color:
Gold

Size:
69cm Height
64cm Length
40cm Width

Material:
Wood; MDF — heavyweight and strong
Note:
Please bear in mind that the items in this collection are vintage and/or preloved. They are not brand new so they may have some wear in tear such as scratches and dents.
We patch up and bring these old pieces back to life to give them a second chance at a new home. They are non-returnable.

Shipping:
2-7 working days